Maurice Delle Coste-Chief Executive Officer
Maurice formed Ataro-Australian Training & Recruitment Organisation as a specialised training & recruitment company to compliment his current company portfolio in the Law Enforcement sector both in Australia and Internationally. He has a lengthy 25 year plus career in the Law Enforcement sector in Australia starting out providing Crowd Control services for some of Sydney's largest licensed venues and events. He has consulted with numerous licensing agencies and been responsible for removing a number of licensed venues from the top tier most violent Clubs & Hotels. His expertise includes Security Risk Management, training systems, Electronic & Physical Surveillance, High Risk Security applications, K9 Training, Development & Breeding.

Maurice has provided high end trained security teams protecting critical government infrastructure for over 8 years achieving outstanding results reducing statistical breaches on site locations by up to 90% within particular environments.

Maurice received a commendation from the Italian consulate for the state visit of the Italian President as the co-ordinator of the security responsible for the safety of the President & delegate visit in 1998. He led a team of over 25 personnel.

He also consulted with a number of Australian Government Departments and facilitated the entire process in providing a number of Armored vehicles. Selection, Ballistic capability/protection level, design and delivery to a number of locations worldwide for the Australian Government. In addition he facilitated live fire demonstrations through a number of Australian Government agencies on a Level 4 vehicle imported specifically for this purpose along with a number of other ballistic/protected composite materials. Maurice also provided extra technical support and consultancy surrounding a number of the comcars.
Maurice received Commanders certificate (NSW Police) of Appreciation for serving on the Security Licensing & Enforcement Directorate (SLED) Advisory council from November 2012 to October 2014. This SLED council was the first non statutory body chosen from industry representatives and established to provide a forum between the security industry and the NSW Police Force to discuss a whole range of matters and improvements surrounding the security industry. 

Maurice's distinguished career in the K9 sector in Australia is extensive, he has been training & breeding workingline dogs for various disciplines for over 20 years. He was the Vice President for AUSC-Australian United Sportdog Clubs Inc for 3 years then the President for 1 year. He then facilitated the successful transition from AUSC- Australian United Sportdog Clubs Inc for its Australian & New Zealand national memberships to the Working German Shepherd & Dogsport Clubs of Australasia Inc. Being the largest IPO & Dogsport organisation in Australia & New Zealand.

In 2004 he formed Schutzshep kennels, home of world class workingline German Shepherds & Dutch Shepherds from Europe's most potent KNPV, IPO, Schutzhund and Police workinglines. Over the years he has supplied numerous dogs to Government departments nationally including Police, Military & Corrective services.

In 2005 he formed Sydney Dogsport Club with another founding member. He is the President & Training Co-ordinator still to this day. The club members have achieved numerous titles and won National events within their categories the latest being the 2016 WGSDCA National Championships.

In 2007 he formed Pro K9 Supplies, Pro K9 Supplies is Australia's largest and leading high end dog training equipment supplier for working dogs and handlers. They are responsible for servicing the unique specialist needs for Police, Military, Security, Dogsport and High Level Competition dog training sectors as well as equipment and apparel for handlers. Pro K9 Supplies is the sole Authorised Distributor for multiple market leading brands
Maurice's qualifications include:
Diploma of Security & Risk Management (CPP50611)
Certificate IV Training & Assessment (TAE40110)
Certificate III in Investigative Services
Statement of attainment in Store, Handle and transport explosives, handle explosives, identify and select explosive products, conduct shot firing, prepare and use explosives
Terrorism-Prevention & Response course (Project Griffin)
Security Licence 1ABCD 2ABD
Is an Approved trainer with (SLED) Security Licensing & Enforcement Directorate NSW Police.
John Daniel- RTO National General Manager/Trainer
John Daniel comes from an extensive background within specialised fields in the Law Enforcement, Security, Dogsports & Training Sectors. He is our National General Manager Operations and Training. He has an extensive 26 year background in security & training services starting out providing Crowd Control services and managing a large hotel chain. During this time John was in charge of managing 60 security operatives and 20 Dog Handlers, liaising with Clients and Police, managing WH& S conducting Risk Assessments and performing onsite work and supervision.

In 2001 John was appointed Operations Manager for a large security company in Sydney. His role & experience includes the following:
Managing over 200 Security Operatives & Divisional Managers, Training of Security operatives, Formulating Standard Operating Procedures & Risk Assessments, Managing WH&S

Liaising with Clients, Managing and Operating Control rooms, Managing Armed Cash Pickup services, Managing Crowd Control for Licensed Premises
During this time John also had a duel role as Head trainer for the Working Dogs Academy in NSW
His Duties included:
Train Explosive & Narcotic Detection Dogs
Train Detection Dog Handlers
Handle Bomb & Narcotic Detection Dogs in the field
Instructor for Security Dog Handler Courses for Security personnel within NSW
Instructor for Obedience & Protection Courses
Assess canines for working ability/suitability
Train canines in Obedience & Protection
Decoy / Agitator work for all protection training
Creating Training Programs / Lesson Plans & Assessment Criteria for courses
Formulating and updating Training Manuals
Supervise all Static and venue sites
2007-2013 John was appointed Kennel Manager for the Queensland Police Dog Squad

Duties included responsible for all animal husbandry for general purpose and detection dogs.
Updating all food medication and training databases
Development of recruit dogs for general Purpose and detection work.
Instruct and asses general purpose dogs and handler courses
Instruct and asses narcotic and explosive detection dog handler courses
Provide training and health advice for carers in the foster care program
Provide advice to stakeholders in relation to operational effectiveness of dog development program
Provide training advice on Tracking Obedience and Protection Training
Conduct annual assessments for police dog handler teams
Instruct and assess tactical deployment and use of force techniques
Working German Shepherd & Dogsport Clubs of Australasia
John has been in both President & Vice President roles within the WGSDCA. He also held the position of Director of Agitators/Decoys. His responsibilities here included formulating training programs to certify agitators nationally, train agitators conducting training seminars in both practical & theory components, conduct certifications & re certifications nationally. Managing certified agitators for club trials and national events whilst following international standards set forth by the WUSV in Germany. John participates in numerous Club trials & National events as an Agitator and is a well known figure in Dogsports.

Australian Corporate Protection
John manages high end trained security teams protecting critical government infrastructure and has done so for over 3 years achieving outstanding results reducing statistical breaches on site locations by up to 90% within particular environments. Providing briefings & debriefs for teams, liaising with government departments and Police agencies, formulating risk assessments, deploying high tech equipment and managing covert & overt operations. John also manages a K9 workforce of over 80 k9s. He is a true professional & is setting a benchmark within our industry.
John's Qualifications include:
Diploma of Security & Risk Management (CPP50611)
Certificate IV Training & Assessment (TAE40110)
Certificate II in Security Operations
Certificate III in Security Operations
Certificate IV in Workplace Health & Safety
Security Licence 1ACDE 2AD
Is an Approved trainer with (SLED) Security Licensing & Enforcement Directorate NSW Police.
Michelle Daniel – Pro K9 Supplies Manager/Trainer & Puppy Development Officer
Michelle has over 15 years' experience in Training Law Enforcement Dogs, IPO / Schutzhund Competition dogs, Security Handlers and an extensive knowledge of Animal Husbandry & Breeding of the working line German Shepherds & Belgian Shepherds.

Michelle's extensive knowledge and experience has enabled her to provide the highest caliber of dog training techniques not only for the Security industry but for all working dog enthusiasts with in Australia.

She has Over 15 years' experience in Animal Husbandry, 15 years' experience in breeding & Whelping Working Line German Shepherds and Belgian Shepherd. 15 Years' experience of Training & competing in IPO/Schutzhund Competitions with in Australia, gaining multiple IPO Titles.

10 of those years as Training Director for Brisbane Sporting Dog Club & Sydney Dog Sport Club in IPO/Schutzhund Dog Sport. 

Michelle has instructed & presented "Motivational" Dog Training Seminars with in Queensland and Provided dog enthusiasts with behavioural training techniques for problem canines.

She has 12 Years' experience in Puppy Development for Law Enforcement agencies including Tracking, Obedience, Protection & Detection.

Michelle is also responsible for Providing high end K9 training Equipment to 90% of Government department Dog squads around Australia & New Zealand.

She is also currently the Treasurer for the Working German Shepherd & Dogsport Clubs of Australasia Inc.

You can see Michelle & her dog "RUSH" in action here.


Michelle's Qualifications include:
NSW Security Licence 1 ACD
Certificate II in Security Operations
Certificate III in Security Operations
Interactive Hand Cuff & Baton Course
Steve Austin- Chief Detection Dog Trainer
Steve Austin to most within the Australian & International dog training sectors needs no introduction. He is one of the most (if not the most) accomplished dog trainers in the world with a distinguished Industry expert status providing lectures, seminars, consultancy & detection dog training programs in a wide variety of specialist applications. He has lectured at American Law Enforcement Agencies, trained Australia's first truffle dog, delivered animal training at Sydney's Taronga Zoo & Mount Everest kennel club in Katmandu. Steve is a true professional, his hands on experience & knowledge is second to none.

Steve single handedly delivered training over a 10 year period to over 150 teams of handlers & dogs for the Australian Government (Australian Quarantine Inspection Service-AQIS) to protect Australia's agriculture with a 98% competent team success rate. He was involved in all aspects in delivering training. The teams were operational in all major airports & inspected courier & Australia post items. He was involved in all aspects of team training from selection, training of detection dogs and instructing handlers (theory and practical) to ensuring teams were fully operational & competent within their working environments.

Steve Austin has a distinguished Industry expert status. Some of his recent and ongoing projects include.

Certified Official of the California Narcotics (and Explosives) Canine Association of USA
Steve is one of only two non-Americans to have received certification to validate scent detector dogs for the US government.
The certification recognises Steve's advanced expertise, which he shares regularly with the Californian Narcotics and Explosives Canine Association of United State of America. This certification is recognized around the world.

The Macquarie Island Project for Tasmania Parks & Wildlife Service
Eradicating the entire 22 square kilometers of World Heritage-listed Macquarie Island from pests by canine detection is undoubtedly the largest project ever undertaken by Steve Austin. This enormous project that took over a period of 7 years, required Steve to train 7 of the 12 canines for feral animal detection for the entire island. In April 2014 the Tasmanian government declared the island to be pest free. In September 2014, Australia Post released a series of stamps dedicated to the "Dogs Who Saved Macquarie Island".
Smoky Mouse Project - Office of Environment & Heritage, NSW
The Smoky Mouse program is part of the NSW's Government Saving Our Species initiative. Steve trained two dogs as a double barrel impact with one dog tracking feral cats and the other locating the Smoky Mouse. This project recently commenced and now both dogs are in the field and already proving the value of wildlife detection dogs.

Department of Environment & Heritage, NSW
This canine and canine handler project has just been completed and required Steve to train one canine for use by four handlers, for the purposes of the detection of an endangered species. The handler training was conducted initially at Currumbin Wildlife Sanctuary and then in the field in remote areas around on the NSW and Queensland borders.

Department of Primary Industry, Victoria
The Orange Hawkweed is a highly invasive plant costing loss of agricultural production and 1.8 billion dollars in weed control and it is almost impossible to identify when it isn't in flower and even more difficult when it is covered with snow. Working in the Snowy Mountains at Kosciusko National Park, Steve trained two dogs to work with handlers from The NSW Office of Environment & Heritage and the Department of Primary Industry, Victoria. This project has been a huge success with the departments ordering more dogs for this important work.

Phillip Island Nature Reserve, Victoria
Training of canines and handlers for fox scat detection and fox tracking and ongoing accreditation of new handlers and canines.

Sunshine Coast Council
Provision of services for fox detection and training of Council employees to be K9 handlers commenced in May 2015. This project will expand to other species and training courses for the wider community.

Japanese Government
Services for the Department of Agriculture in Japan is ongoing and includes the provision and training of canines and handlers for quarantine detection services. Progress and expansion of this program is ongoing.

Parks & Wildlife, New Zealand
Steve is heading to New Zealand early in 2017 to work with the Parks and Wildlife team to assist with the protection of the Kiwi.

Corrective Services
Steve regularly conducts accreditation processes for Corrective Services in Australia and New Zealand.

Zoos Victoria.
Canine services for the detection and eradication of feral animals.
Scent detection and location identification of the Eastern Bristle Bird in the northern ranges on the New South Wales and Queensland border for the purposes of conservation. This project has been extremely successful and will continue in 2015.

Department of Primary Industry, Victoria.
Scent detection and location identification of the invasive and noxious Hawkweed plant.

Tasmania Quarantine.
Steve continues the important task of training scent detector canines (both handlers and canines) to protect Tasmania's flora and fauna as well as the agricultural industry.

NSW Fire and Rescue and NSW State Emergency Services.
Steve is the Director of Canine Training and Lead Coordinator of the volunteer search and rescue canine teams.

Department of Primary Industries and Water, Resource Management and Conservation Fox Eradication Program, Tasmania
Appointed 2007 and is still current

NSW Parks and Wildlife
Detection of endangered bird species and detection of feral animals such as fox and feral cat. Training dogs to detect cane toads, which are having a devastating impact on native fauna.

New Caledonia Agricultural Detector Dog Unit.
For a period of 10 years, Vicki and Steve Austin founded and expanded this unit and continues to perform annual validation tests and update training

NSW and ACT Corrective Services.
Training was conducted for handlers and canines for detection of narcotics and explosives.

Various police forces in the USA.
Training was conducted for handlers and canines for detection of narcotics and explosives.

International Training – 32 countries.
Steve has been judging and validating handlers for the International Drug Searching Championship in Europe on 3 occasions and has been invited back for the next Championship to be held in Czech Republic.

Moreton Bay Island, Queensland.
Cane toad detection.

Australian Wildlife Conservancy – Detection of feral cat and fox.

Cheetah Conservation Fund, Namibia, Africa – Training dogs for scent detection to find cheetah scat for vital genetic research.

Steve's distinguished Industry expert status has propelled him to be an industry leader in his field. Some of his previous work history includes the following
1996 – 2006 National Trainer, Australian Quarantine Inspection Service (AQIS), Detector Dog Unit – Federal Government of Australia.
For ten years, Steve single-handedly provided the Australian Government with teams of handlers and dogs to protect Australia's agriculture. The teams were installed in all major airports and also inspected courier and Australia Post items.
Steve has trained over 150 teams with a success rate of 98%.
Steve was involved in all aspects of team training from selection of dogs and instructing handlers (theory and practice) to ensuring teams were fully operational in their working environments.
Trainer, Western Australian Quarantine Inspection Service, Detector Dog Unit

Steve has provided the Western Australian Quarantine Inspection Service training of handler/dog teams.
Trainer, Japanese Agricultural Detector Dog Unit
Trained the original two teams of handlers/dogs for the Japanese Government.
Initiated a process to ensure language barriers were not obstacles to success.
Trainer, New Caledonia Agricultural Detector Dog Unit
Contracted by the French Government of New Caledonia for almost ten years to train its Quarantine Detector Dog Unit.
Steve founded and expanded unit and still performs annual validation tests and update training.
Trainer for Fox Task Force, Tasmania Department of Primary Industries and Water
Successfully trained Labradors to locate fox scat (droppings) as part of initiative to eradicate foxes.
Until recently, foxes (not native to Australia) were restricted to the mainland. Consequently, many Australian native animals have been able to flourish in Tasmania while becoming extinct on the mainland.
Trainer, Perigord Truffles, Detector Dog Unit
Provided the initial dogs for this project in 1996 and has acted as their training consultant since.
Lecturer and Judge, Czech Republic Customs Detector Dog Unit (International event)
Served as judge in 2006, 2007 event which brought together 21 countries.
Lecturer, California Narcotic and Explosive Detector Dog Association
A keynote speaker at the prestigious annual Californian Police Narcotic and Explosive Detector Dog Association which brings together dog trainers from across America and around the world.
Lecturer to Sydney's Taronga Zoo
Guest speaker at the "Animal Training and Conditioning Workshop" conducted by Sydney's
Taronga Zoo and attended by Zoo Keepers and Trainers from all over Australia and New Zealand.
Trainer and presenter, Movie World, Gold Coast, Australia
Presented hugely popular animal show.
Steve was contracted by Warner Bros Movie World to script and train animals for an animal show.
Trainer and presenter, Colleges throughout Japan
Guest lecturer at Japanese colleges and also trains large student groups from Japan at his facilities in Australia.
Validator for NSW Police Detector Dog Unit (narcotics and explosives)

Steve's Qualifications include:
Gun License NSW Class A and B
Firearm OEH Level 1 and 2 Training
CPDT-KA. Certification Council for Professional Dog Trainers
Certifying Official Californian Narcotic and Explosive Detector Dog Association
Licensed Temperament Assessor NSW Dept of Local Government - License Number 0007
Certificate IV in Workplace Learning and Assessment
Certificate III Dog Behaviour and Training NDTF
Certificate IV in Companion Animal Services
Licensed Judge under the Australian National Kennel Control (ANKC) in both Field Trials and Gundog Obedience Tests.
Matt C – Trainer & Assessor
Matt C joined our organization in 2012 he comes from an extensive Military & Security background which includes Combat Engineer, Explosive Detection Dog Handler, Multi Media Technician, Special Operations and Several years in (PMC) Private Military Contractors & security industry.
Matt has extensive experience and knowledge in the planning, preparation and execution of training in security services which encompass convoy escorts, weapons and personal security details, static and mobile tasks, key infrastructure and VIP protection. He has provided leadership and mentoring which he instils pride and ownership within his team. He achieves this through leading by example and displaying initiative and drive.
During his career he served in a well-rounded range of both engineer and training appointments. Matt's regimental background has given him strong experience in the team ethos and his outstanding expertise in search and explosive detection dogs (EDD) made him one of the engineer corps' leading specialists.
1995 to October 2005 – Australian Army Royal Australian Engineer Corps
Mechanised Combat Engineer, tasks included:
Mining & demining
Water purification
Demolitions
Small Boat Handling
Equipment & non equipment bridge building
During the period Jan 01 to Dec 05 Matt was a Multimedia Technician, Incident Response Regiment, Special Operations Command, this position saw him work in the Geospatial Exploitation Cell. He was only one of three men at the time to do hazard modeling in the Australian Army. His duties in this position included:
Setting up weather stations and downloading weather data, interpreting the readings and providing a visual representation of the current weather conditions for use in modeling the development of deployed chemical, biological and radiological weapons in the event of a terrorist attack.
Matt was requested to create tactical site surveys for possible terrorist targets; He was part of a six man team made up of Special Forces to report on all major threats on a national level. These surveys are used in planning on how to retake an asset or infrastructure once it has been overrun by a terrorist organization.
Matt was qualified as a dog handler and utilised this experience during his Defence employment.
1997-Jul 2001 Matt was employed as Canine handler with several units.
The most prominent being the Joint Incident Response Unit for the 2000 Sydney Olympics. For most the majority of this period he was the lead handler whilst his NCO was deployed elsewhere.
Achievements:
Sole designer of the 2002 Corps Centenary for the Royal Australian Engineers. This achievement included: design layout, multimedia CD production and event posters for travelling exhibition making me the only person to design a flag which has flown on the Sydney Harbour Bridge other then the Australian National Flag and the state flags of NSW and QLD
Member of the Security team for the US Presidential visit
Implemented standard operating procedures for my role
2006 - 2007 Explosive Detection Dog Handler Camp Dublin – Iraq
As the primary dog handler, He was responsible to coordinate the search of all personnel and vehicles entering and departing Camp Dublin.
With the use of the canine assets, ensured occupants of the Camp were safe against IEDs, direct weapon targeting or suicide bombers
Utilised by Force Protection Officer for his services to search and clear buildings which may have had possible insurgent activities reported
Ensured all of the Camp's canine assets were well maintained; their health given the highest priority
Achievements:
In short period of time, became the senior K-9 handler as a result of experience with the animals and the professionalism He displayed in this position; able to achieve superior outcome without supervision
During emergencies or major problems, He was the first handler contacted to assist with the predicament
Implemented procedures to protect the animals and handlers during mass gatherings of students where K-9 teams were needed in a crowd dispersal role
July 2007 to September 2007 – Administration Manager
DFS Logistics – Iraq
Matt was responsible for the, implementation and management of procedures including, financial control and auditing monthly accounting and payrolls; preparation of detailed operational and financial reports, client liaison, staff performance management and travel and allowances. Prepared the daily Situation Report, implemented procedures for arrival and departure in Iraq and coordinated accurate reporting to allow expedient travel around the country.
He operated procurement services which were able to supply a full range of equipment, stores and services to meet the needs of the Company. This has ranged from construction stores, electrical goods, personnel (cooks and day labour), forklifts, vehicles, construction equipment, generators, armoured vehicles and waste removal services. To enable this he had to lead and manage personnel, both third country nationals and Iraqis, as staff members in each location.
Achievements:
On short notice request, assumed the role of Contract Executive Officer immediately implementing a number of administrative and operational procedures for the sites in Iraq
In above role, brought about much needed guidance to the site Regional Security Officers and set the standard and continuity between sites
Due to an inefficient travel procedure, presented a brief to senior management with suggested alternatives. Upon reviewing the plan, management implemented the procedures including a change of travel provider affording the company a great cost saving while it established more efficient and effective travel in and out of Iraq
2007 – 2010 Force Protection Manager, Protective Security Detail Camp Dublin – Iraq
After managing the security of the NATO portion of Camp Dublin successfully for several months, He was promoted to the Force Protection Manager for the entire camp. Matt was also a member of the Protective Security Detail. Duties included:
Maintain camp discipline among the guards and students.
Control of Camp access
Liaise with Local and Coalition forces in the surrounding area to prevent and resolve security issues
Run mass casualty sites and exercise's in the event of explosion, fire or other hazards.
Remain directly involved in the security and safety of employees, staff, visitors and equipment
Specialist lead vehicle driver for Protective Security Detail and Counter Assault Team
Armed Protective Security Details for VIP's and for cash in transit operations for Iraqi Police Payroll
Achievements:
Establishing and managing security procedures for the compound
Liaising and coordinating joint activities with other agencies including the military, and dealt with people from various cultures and backgrounds
Developing/designing the staff training program for each specialist area and enhanced productivity
Maintaining rapport with key staff enabling me to relay reliable intelligence for controlling tasks and movements into red zone locations. This intelligence proved effective in that coalition intelligence sources sought our advice on situations within the area
2012 Matt joined our organisation working in various security roles and was a Team Leader within a specialised K9 security unit protecting critical Government infrastructure. Conducting Covert & Overt Operations which included operations in conjunction with the NSW Police Force and other Government departments. During this time Matt & his team members made a significant amount of arrests whereby statistical breaches were reduced by 90%.
Matt's Qualifications include:
Certificate II & III in Security Guarding
NSW Security Licence 1ABCDF
Certificate IV Training & Assessment (TAE40110)
Military Operational Photographers Course
Certificate III in Public Safety (Explosive Ordnance Operations)
Advanced Diploma of Construction Management
Non-lethal weapon instructor: pepperball, stinger and OC spray
OHS in Workplace
Combat Engineer (Australian Army qualification)
Explosive Detection Dog Handler (Australian Army qualification)
Engineer Search Advisor (Australian Army qualification)
Combat Lifesaver Certified (US Army qualification)
Competencies
Australian Army Demolitions
Australian Army Mine Warfare
Australian Army Small Boat Instructor
Australian Army Multimedia
Small Arms, Glock, Steyr, M4, Shotgun
Experience
Expertise in search and search planning
Liaison skills across specialty areas
Development, delivery and validation of training
Equity Awareness Training
Fraud, Theft, Drugs Awareness Training
Honours and Awards
Consulting
As a subject matter expert (SME) in canine handling, Matt has consulted to Battalion Commanders.
As a SME in Security and Risk Management, he has consulted to:
VIP Clients
C-Level management officers
Other Security Agencies
As the Security Manager of the training camp in Iraq, Matt consulted on security issues to US and NATO Commanders.
Suzanne Purcell – Pro K9 Supplies & Kennel Assistant/Puppy Development Officer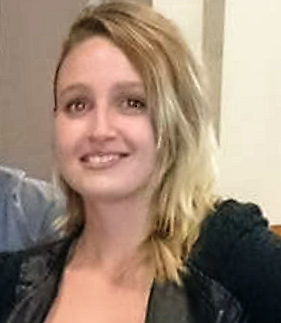 Suzanne joined our organization early 2014 as a Security Dog Handler, she was part of a specialised K9 security unit protecting critical Government infrastructure. Conducting Covert & Overt Operations which included operations in conjunction with the NSW Police Force and other Government departments.

Suzanne assists Michelle with Pro K9 Supplies and our breeding program. Additionally with development training of our puppies.


Suzanne's Qualifications include:
NSW Security Licence 1 ACD
Certificate II in Security Operations
Certificate III in Security Operations